Mtv Apna Artist Of The Month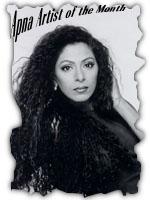 Shwetha Shetty
She's everything that you ever thought a woman should be - tall, dark and gorgeous.

She's everything that you thought an interesting human should be - witty, charming and down to earth.

....and she's everything that you ever think a singer should be - fabulous.

Modelling, TV shows, theatre, Shweta has run the entire gamut. "But singing has always been my
first love", she says. "thats what I love doing the most".


Shweta was exposed to music at a very early age. Her mother was a Carnatic classical vocalist and
encouraged Shweta to take up the art. Shweta of course had other plans. "I used to close the door, my
eyes, my ears when she sang". However, she did undergo formal training in Carnatic music for two
years. But her heart was always in pop music. "While my mother was into classical music, my sisters
were blasting the Beatles and the Stones". Guess who won?

It started happening when she was spotted by Shiamak Davar who happened to
be judging a contest at Malhaar, where Shweta was singing. He offered her a
role in his play, Best of Broadway, to which Shweta said "Yeah, why not?" After
that, a string of plays followed - Godspell, Rumours, Come Blow Your Horn -
and Shweta found herself being talked about. Numerous fashion gigs, live performances
and TV shows later, she bagged the exclusive recording deal in 1988.
However, two albums later, much to her chagrin, she was still not established as a singer.
Scared to do "inconsequential albums", she preferred to bide her time and wait for the right break.
"It was a bad patch, but I knew I'd survive - I've always been a survivor!"
And she's all over MTV this month
MTV ENJOY!!!